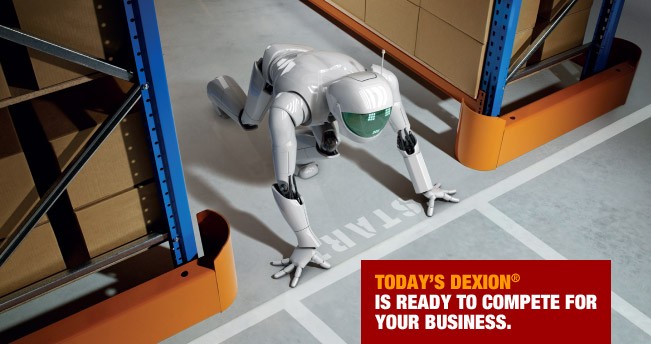 Narrow Aisle pallet racking is the space-saving option if floor space is limited: maximum storage capacity, fast accessability to every pallet and quick order-picking straight from the racking.
The main advantage of narrow-aisle pallet racking is the combination of fast order-picking and the best possible use of space. This compact construction is used in a wide variety of industries where warehousing space is limited. The variable height and depth of the shelving and height-adjustable supporting beams ensure maximum flexibility and the space-saving aisles can be worked either with man-down high-lift stackers or man-up order-picking stackers – for convenient pallet storage and retrieval or for fast order-picking straight from the pallet.
Specially designed Narrow Aisle trucks or cranes are required, to allow manoeuvring in the narrow aisles between racks. Handling equipment is often highly automated, and guide by wire or rail.
Benefits
 100% accessibility to individual pallets
•    Best configuration for maximum storage, density and
efficiency
•    Better utilisation of space
•    Additional cost of specialist forklift truck offset by the
added value of improved space utilisation
•    Lower occupancy rates per pallet stored
Create functional and logical warehouse storage with the right pallet racking system.
Pallet racking can be configured in a variety of ways and systems, depending on the customer's requirements and pallet load.
Whether its frozen food in a cold store utilising either Drive-in racking or mobile racking (MOVO), or bulk goods, such as products with a "best before date", that are stored on a FIFO (first in first out) pallet flow system, all goods stored on pallets will be ideally stored by one of these methods as this provides optimal storage economics.